One of the most important aspects of running a business is planning ahead. The most frequent questions, as a rule, relate to the payment of taxes and other mandatory fees, as well as any other actions that the company representatives must perform after registration.
We have collected in one calendar all important things you should not forget to proceed after starting a business in Cyprus. Check and download it below.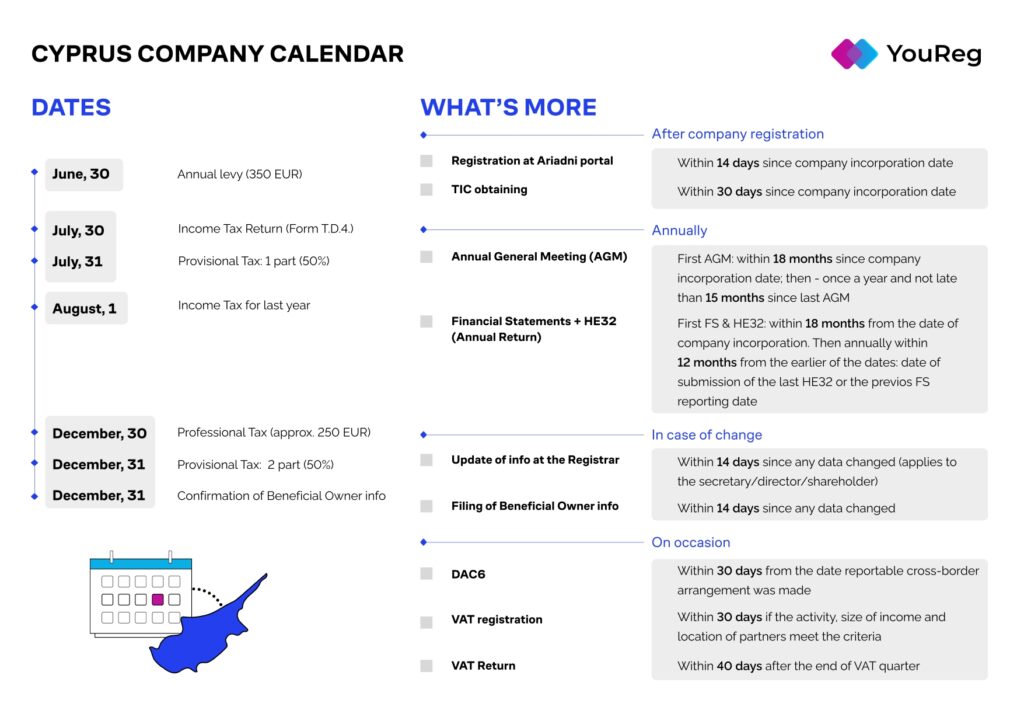 Save the calendar and track the deadlines. Download a handy PDF version.